INTRODUCTION TO PPGI PRODUCTS
PPGI that is coa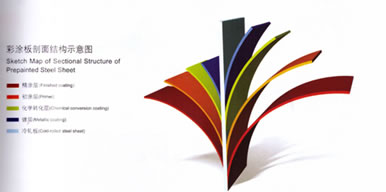 ted steel, also as prepainted steel plate, commonly known as color plate, which is an extension of products hot dipped galvanized steel sheet. Making hot dipped galvanized steel as substrate, after surface preparation, with a roller coating method, coating with one or more layers of different colors of liquid painting, by baking and cooling, then the product has been completed. It's basically composed by three parts which are cold rolled steel substrate, galvanized and coating. In recent years, it has developed to be a kind of anew material.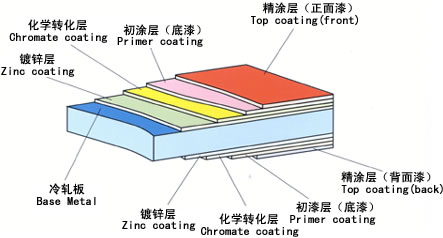 1.Basic Metal: PPGI products use refined hot-dipped galvanized steel sheet roll as basic metal, featuring a wide range of applications.
2.Film Coating: PPGI products use PE, epoxy polyester, polyurethane, SMP as well as other functional coating, to produce all kinds of products based on specific needs.