General Director Gang and President Ba Mier ? Topi exchanged the views of how to lead Chinese private enterprises to participate in the Albanian governmental energy projects in-depth.
Chen detailed introduced the giant achievement in energy field which Cheng Hsiung had achieved in East Europe especially Albania in last few years.
Topi invites more Chinese investors to Albania , and hopes to strengthen cooperation with China in mining, energy, infrastructure, telecommunications and other fields.
กก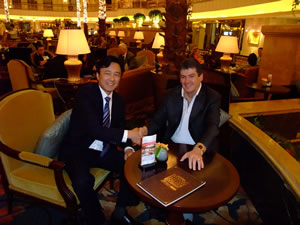 กก