Steel form production line
The steel form production line located in the city of Fier Albania .
We are responsible for the purchase of the equipments and the production line has finished the installation and adjusting and has turned over to the owner in 2007 . The production line includes roller machine, plate cutting machine and roll forming machine. Now the steel form production line running well in Albania .

YX28-205-820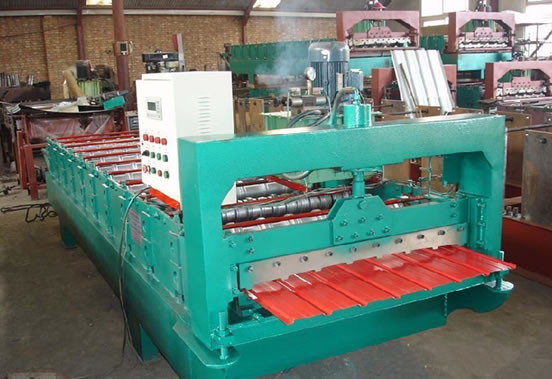 Running in the site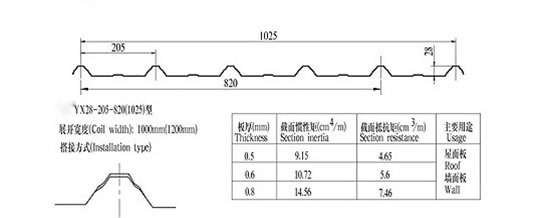 Product description
Main Technical Standards
Type

Main motor power(kw)

Number of roll stand

Speed of roll stand (m/min)

Coil width
(mm)

Thickness of panel(mm)

YX28-205-820

7.5

18

10

1000/1200

0.4-0.8
This type of panel is the 1990s world most prevailing roofing panel, self-lock Fasteners with buckle and edge-fixed are all hidden. There is no screw outside of the roofing. Installing swift and convenient, having good section characteristic, its life is raised by more than 2 times than ordinary. There is no seepage definitely, suitable for all roofing, stock the over the past several years main regeneration product. Cooperated with roll forming machine of curve, it can produce roofing system with skeleton.
QC12Y-4X3200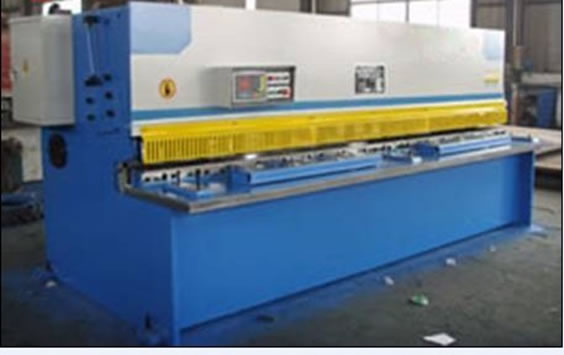 QC12Y-4X3200 hydraulic swing cutting machine
The machine adopts hydraulic transmission, tilting head overall welding structure, the cutting precision is high. With good performance, especially suitable for automobile, shipbuilding industry, decoration, steel structure and lamp post etc. Nitrogen cylinder returns, upper and lower blade clearance, the handle to adjust, dial display values, adjusting fast, correct and reliable.
Main Technical Standards
Model

Shearing Thickness

Shearing Width

Shearing Angle

Number of Stroke

Backgauge Rang

Motor Power

mm

mm

( < )

min -1

mm

kw

QC12Y-4X3200

4

3200

1 < 30'

18

20~600

5.5
W11-2X4500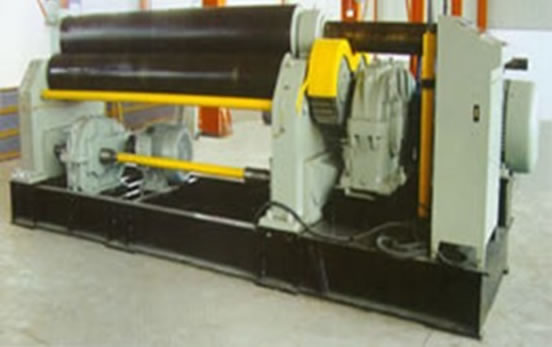 W11-2X4500 mechanical three roller symmetrical bending roll
The machine adopts three roller symmetry, the higher roller makes the vertical lifting motion on the roller center of the two lower roller symmetrical position, obtained by a screw rod and a screw nut worm drive. The two lower rollers rotate, through the output of the reducer gear and lower roller gear meshing, provide torque for rolled plate. This machine has the advantages of compact structure, convenient operation and repair.