Natural water production line
According the requirement of buyer and based on the water report and the plant ichnography we were invited to provide a complete natural water production line with capacity 5 ton/hour, after having been negotiated and agreed by both parties, we provide equipments, auxiliary machines, accessories, technical assistance, instruction of installation and debugging etc.
The natural water production line has finished the installation and adjusting in 2009 and located in the city of Tirana Albania .
The production line includes original water pump, silica sand filter, water purifier, sodium lon-exchanging device, precise filter, hollow-fiber ultrafilter, automatic medicament-adding machine, automatic bottle-blowing machine, bottle-processing machine, transport system, washing-filling-capping 3-in-1, wind drying machine, sticker, code-printing machine, velum-wrapping machine, beverage mixture, tank and freezing machine, fitting, semi-automatic bottle-blowing machine, air-compressing machine, mould, CIP system.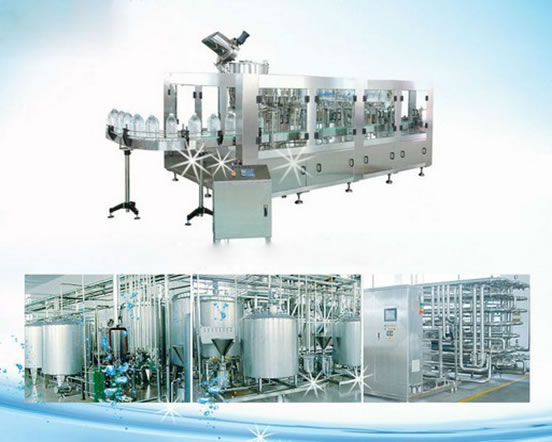 JR32-32-10D
10000b/hWashing-filling-capping 3-in-1machine
The machine is mainly used in the beverage filling operations. The three functions of bottle washing, filling and capping are composed in one body of the machine. The whole process is automatic. The machine is used to fill carbonated drink in bottles made of polyester and plastics. The machine is convenient to adjust the machine to fill various types of bottles. The filling operation is faster and more stable due to the isobar filling operation of the new type is adopted. The output and benefit of the machine is higher than the machines with same specifications. The advanced OMRON programmed controller (PLC) is adopted to control the machine running automatically, air conveyor system is adopted in bottle entry section and belt conveyor system is adopted in bottle exit section, which can adjust speed and coordinated with transducer of the main machine to make the operations of moving bottle forward steadily and reliably. It is convenient to operate with higher automation due to every parts of the machine is inspected to run with photoelectric detector. The machine is idea-preferred equipment for beverage makers.
Main Technical Standards
| | |
| --- | --- |
| Model | JR32-32-10D |
| Washing heads | 32 |
| Filling heads | 32 |
| Capping heads | 10 |
| Production capacity(b/h) | 10000b/h(0.5L) |
| Motor power(kw) | 5.5 |
| Weight(kg) | 8500 |
| Size(mm) | 3700*2750*3000 |
JR20/40SC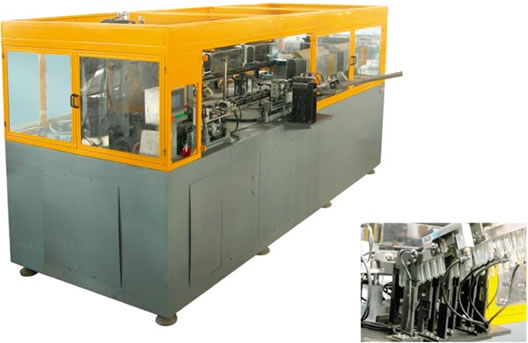 JR20-40SC automatic bottle blowing machine
This machine is specially developed to acclimate the tendency with highly-developed and high yield of domestic equipment of bottle blowing machine. It is suitable for blowing PET bottle of purified water and mineral water and other heat resisting PET bottle. The machine has the virtue of logical structure, small floor space, low air consumption, what's more, it accords with Chinese food sanitation standard and dominates the internal market.
Main Technical Standards
| | | |
| --- | --- | --- |
| Model | JR20SC | JR40SC |
| Production capacity(b/h) | 1800-2000 | 3800-4000 |
| Bottle diameter(mm) | + 134 | + 89 |
| Bottle height(mm) | + 350 | + 270 |
| Overall power(kw) | 58.12 | 87.22 |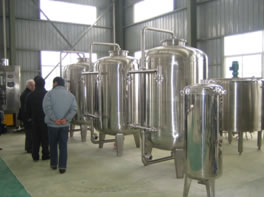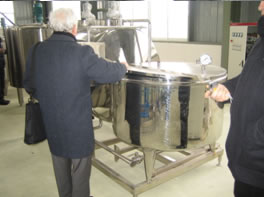 Visit factory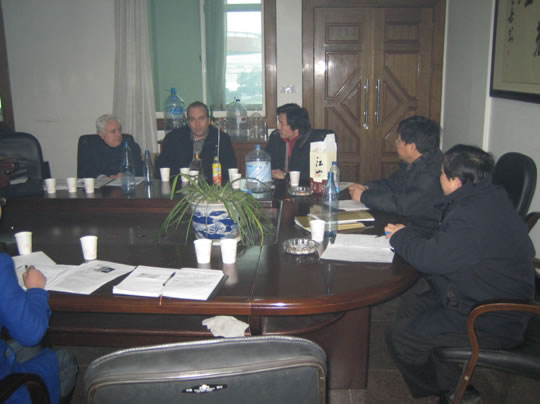 Technical discussing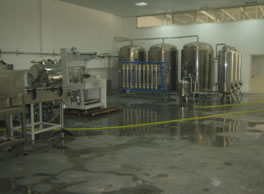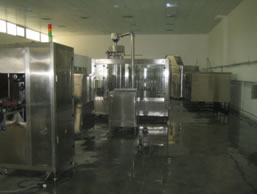 Installation in the site