Stone material production line
The stone material production line located in the city of Kruje Albania , the designed capacity is 15ton one hour.
We are responsible for the design of the production line and the purchase of the equipments. The production line includes the elevate system, beeline screen, sand charge in and storage, powder charge in and storage, sand & powder computation scale, additive charge in and discharge, additive ingredient, dust collect system for central hopper, manual charge in device, mix system, product manage and packing, pneumatic device, control system, technology, guidance and packing.
The production line has finished the installation and adjusting in 2008 and has turned over to the owner .Now the stone material production line running well in Albania .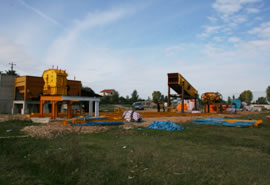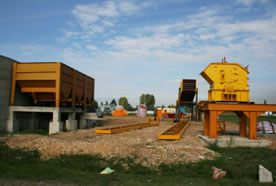 Installation in the site


              Stone material production line