Cotton Canvas Conveyor Belts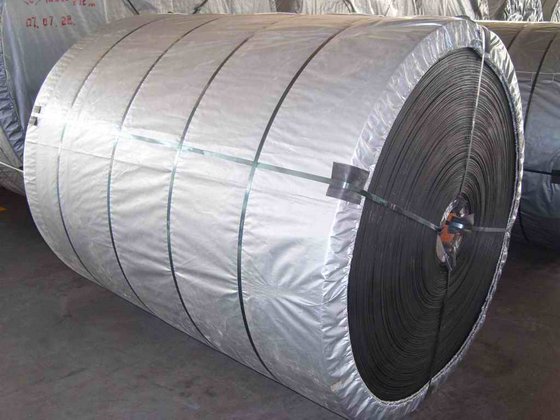 ¡î Product application: The product is suitable for conveying incorrosive and pointless bulk or granular particle or powder materials, such as coal, coke, sand or cement under normal temperature. It is used in metallurgy, chemical industry and harbor etc. It is suitable for middle distance and middle load. Work temperature is -10 ¡æ ¡ª 50 ¡æ .
¡î Product characteristics: The product is produced with extra care by using pure cotton canvas and terylene cotton canvas after rolling, forming and vulcanizing. It is of high adhesion, small elongation, good trough ability and anti-impact.
¡î Type: Pure cotton and terylene cotton canvas.
Specification and technical data of cotton canvas conveyor belts :
Fabric type

Pure cotton

Terylene cotton

Fabric tensile strength (N/mm/ply)

55

65

Ply thickness (mm)

1.40

1.00

Plies

3~10

3~10

Fabric adhesion (N/mm)

¡Ý 2.7

¡Ý 3.2

Full thickness tensile strength (KN/m)

150~500

180~600

Rubber thickness (mm)

Top

1.5~8

1.5~8

Bottom

0~4.5

0~4.5

Width £¨ mm £©

400~1600

400~1600

Longitudinal elongation

¡Ü 5%

¡Ü 5%

Length (m/roll)

¡Ü 200

¡Ü 200